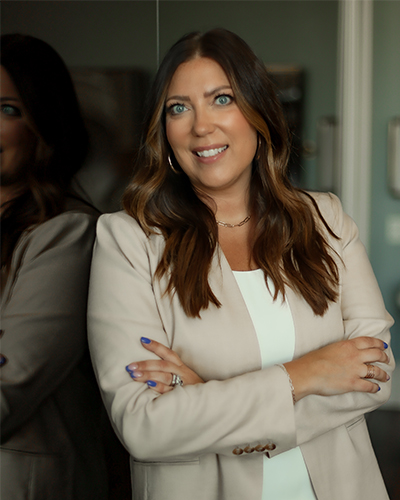 Ready to pursue a rewarding career outside of the home, after being a stay at home mom, Sara joined the Stone & Rees Real Estate Team in 2016. Sara is a dedicated and experienced Realtor with a passion for helping families find their dream homes. Born and raised in the area, Sara has an intimate knowledge of the local real estate market and an exceptional ability to match her clients with properties that meet their unique needs and preferences.
Sara's approach to real estate is centered on building strong relationships with her clients and understanding their unique needs and goals. Whether you're a first-time homebuyer or a seasoned investor, she is committed to providing you with the highest level of service and support throughout the entire process.
Living in Kokomo with her husband and three children, they enjoy spending time on their boat and grilling out. When they aren't making memories here, they love to escape to the beach for family vacations.
Ms. Sara Meadows... more like Ms. Real Estate Rockstar..!!! Just some words to describe Sara: Professional, knowledgeable, competent, available, flexible, and stylish. Sara was very much involved and in contact with me since the first online inquiry about a home posted on Zillow. The most impressive skill Sara has is making herself available to clients when they need to communicate. I was regularly emailing back and forth with her at 10pm about houses I was interested in and then during the purchase process. If she can show a home at 9pm for you then she'll do it, I had a late night request for a showing and the seller was agreeable to it, so she made it happen. She was also in regular contact with my lender when they were dragging feet a bit. Best of all Sara is honest and won't be afraid to tell you when a deal or offer is good or bad. Thanks Sara!!!
Blake3522